PLUMBING, DRAIN CLEANING AND WATER HEATER SERVICES IN BRUNSWICK OH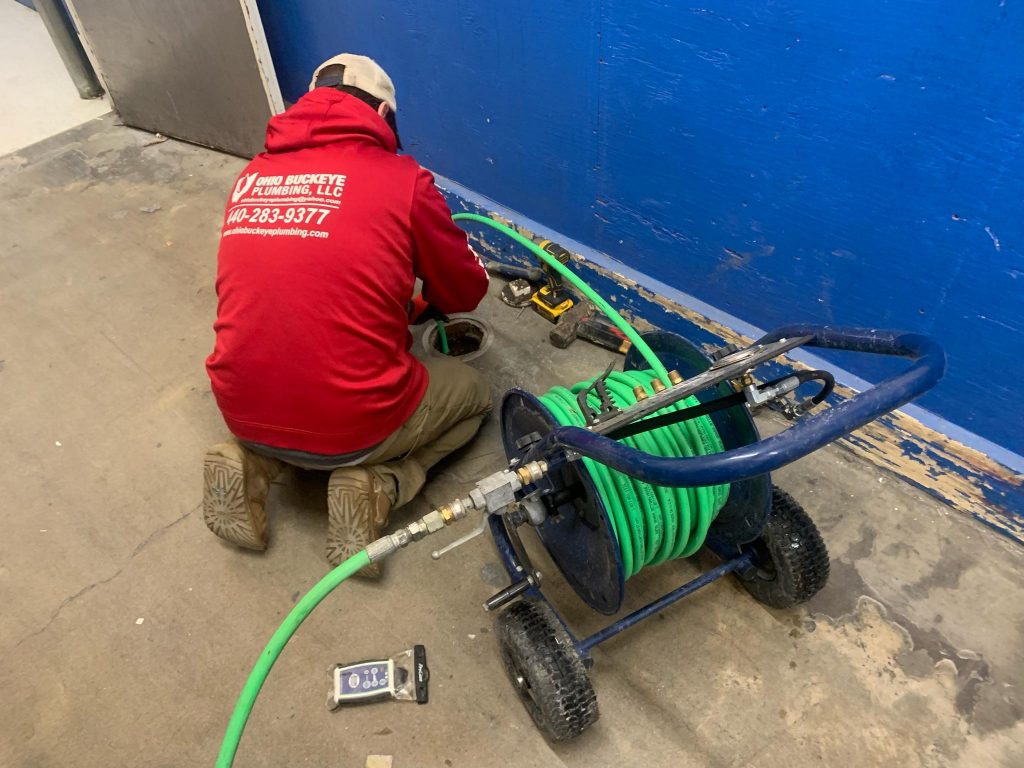 Ohio Buckeye Plumbing, LLC is widely recognized throughout the Greater Cleveland Metropolitan Area for being a distinguished family-owned and operated business that has been providing affordable emergency plumbing service for more than twenty years. We are an extremely skilled plumbing service to take care of all manner of residential and commercial emergency plumbing needs. You can be confident that we will deliver the finest and most capable services by a top-of-the-line plumber. When Ohio Buckeye Plumbing comes to your office or home, you can expect that we will deliver the most extraordinary plumbing service in the region. In fact, our highly-trained emergency plumber will not only meet your expectations, but we will most likely surpass them! Therefore, on the occasion our Brunswick clientele require the expertise of a fine emergency plumber, the only name they need to know is Ohio Buckeye Plumbing, LLC.
Work was done on time and with a high degree of professionalism
"Very easy to work with! I was able to share pictures of my problem and get a prompt estimate — which was at a fair price. The work was scheduled quickly and was done on time and with a high degree of professionalism."
Brunswick Plumbing Service
Brunswick, Ohio is in Cuyahoga County with nearly 35,000 residents who call it home. Ohio Buckeye Plumbing, LLC is situated at: 18111 Cliffside Dr Strongsville, OH 44136, only six and a half miles west of Brunswick. We offer outstanding commercial and residential plumbing service to our Brunswick clients that will also provide them with cost-effective results! It is no wonder that we see when Brunswick customers require an emergency plumber to solve their emergency plumber problems, they reach out to our plumbing service experts who will answer all of their questions and solve all their problems once and for all. Ohio Buckeye Plumbing is distinguished for its incomparable professionalism, and our Brunswick customers understand we will take care of all their plumbing service requirements.
Brunswick Emergency Plumber
You can expect that your emergency plumber from Ohio Buckeye Plumbing, LLC, will provide you with a complimentary estimate for the cost of your emergency plumber. In addition, we will take care of all of your emergency plumbing service needs promptly and at a fair price. What's more, your Ohio Buckeye Plumbing, LLC plumber will be completely insured and bonded. Finally, you can depend upon our plumbing service experts to ensure your plumbing service is running as it should be.
Water Heater Installation and Replacement Service
Do you need a new water heater installed in your Brunswick, OH home? Has your water heater broken down? Not sure what type of water heater or size is best for your family? Don't worry. The team of licensed plumbers at Ohio Buckeye Plumbing, LLC provides professional water heater replacement and installation services to homeowners in Brunswick, OH. Our experienced team has the certification and training to assess your situation and recommend a water heater service that is right for you. Give our team a call by phone to discuss the advantages of upgrading your hot water heater. Whether you need new installation, repair, or a full replacement, Ohio Buckeye Plumbing, LLC can help!
If you require any manner of plumbing service, pick up the phone and get in touch with Ohio Buckeye Plumbing, LLC at
(440) 283-9377
.